---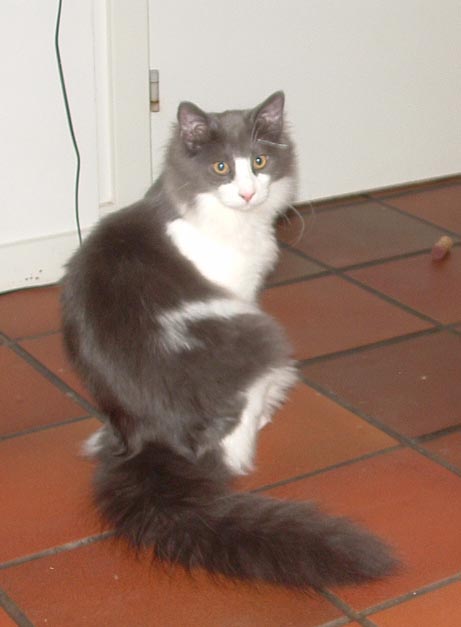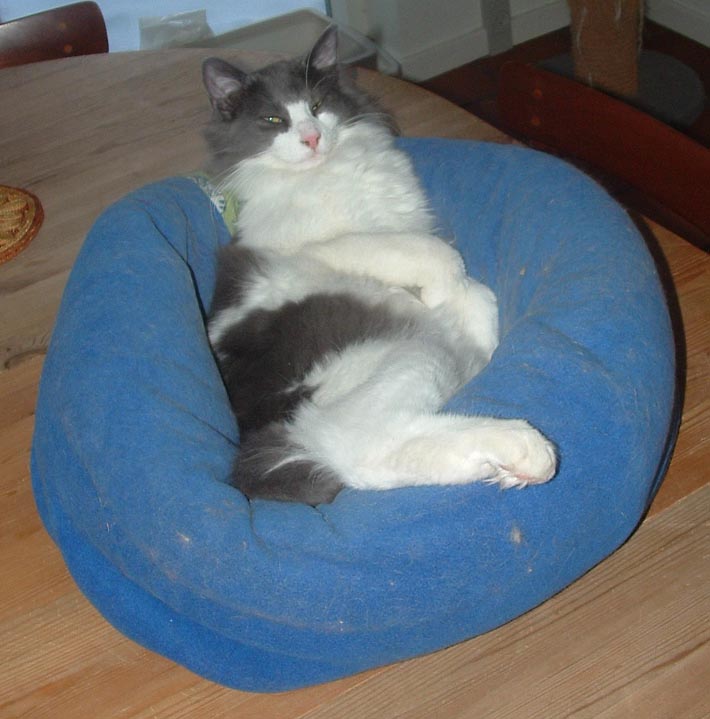 Sturla is blue and white. Sturla is sold.
Sturla invaded sweet aunt Laura's bed and fell asleep on his back.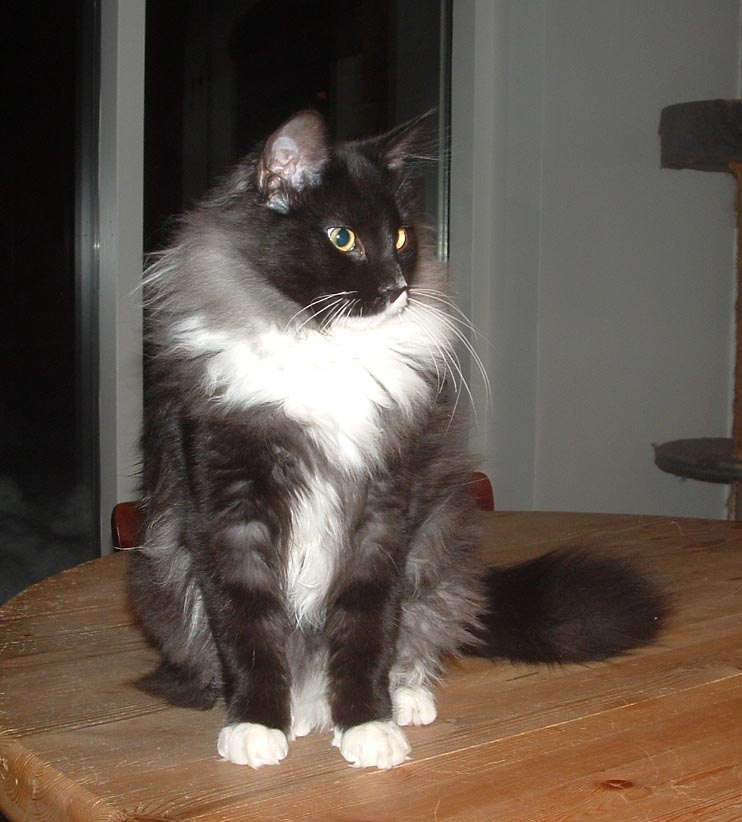 Selma is balcksmoke and white. Selma is sold.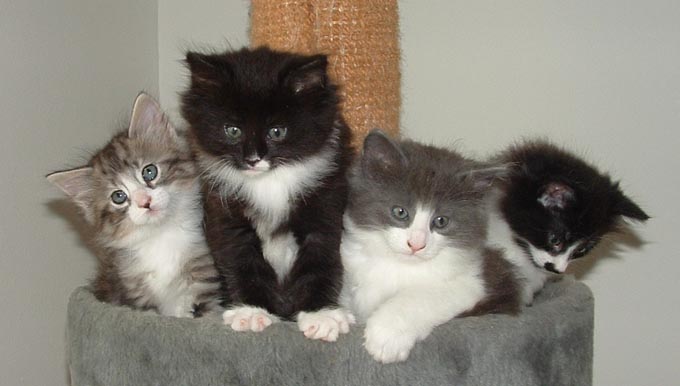 The S-litter was born 14. August 2009. Here they are 6 weeks old. Form left Sverre, Selma, Sturla, and Snorre.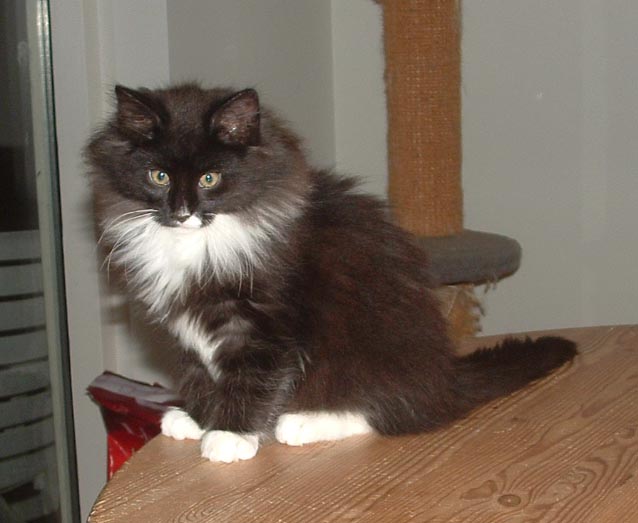 Selma 12 weeks old.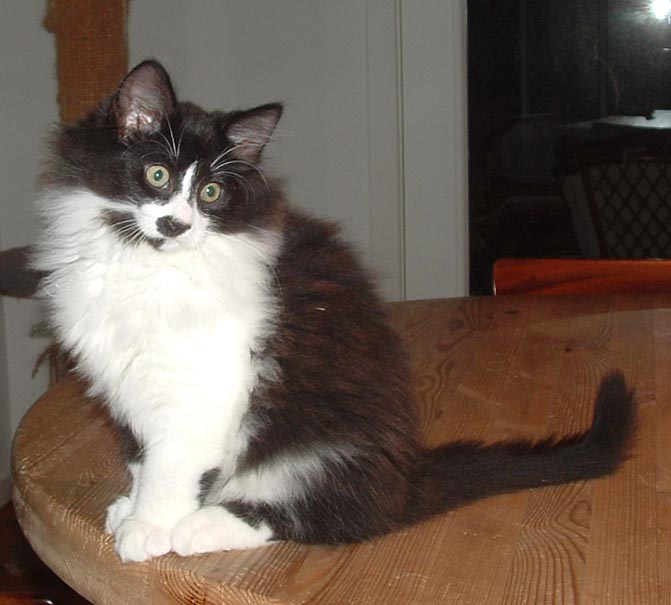 Snorre 12 weeks old.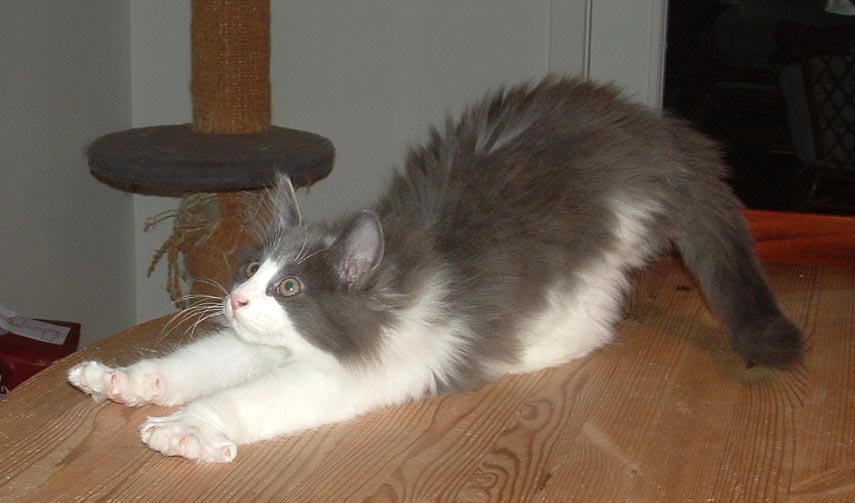 Sturla 12 weeks old.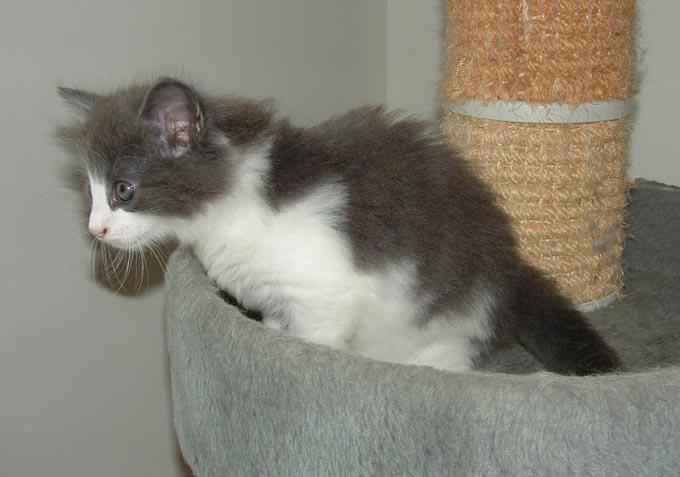 Sturla, blue-white male, is for sale.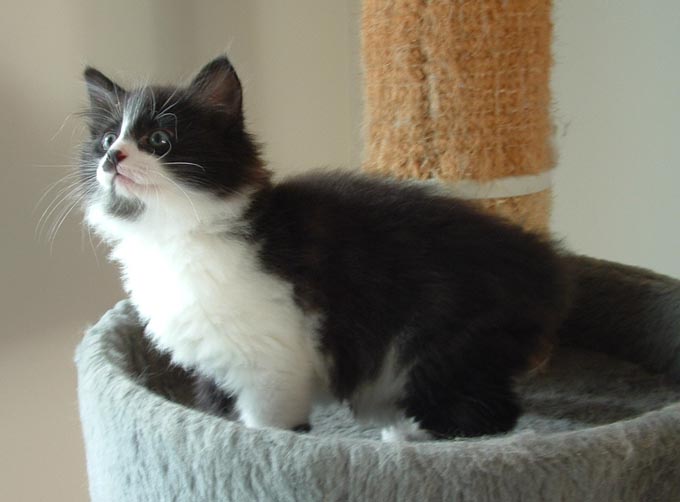 Snorre, black and white male, is sold.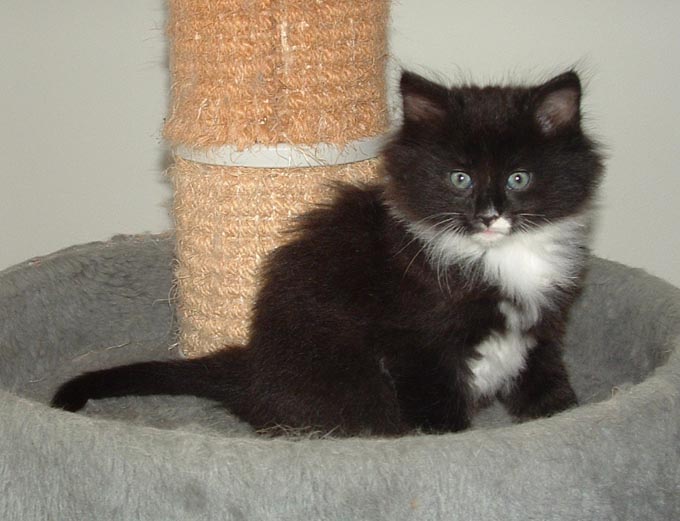 Selma, black smoke and white female. For sale.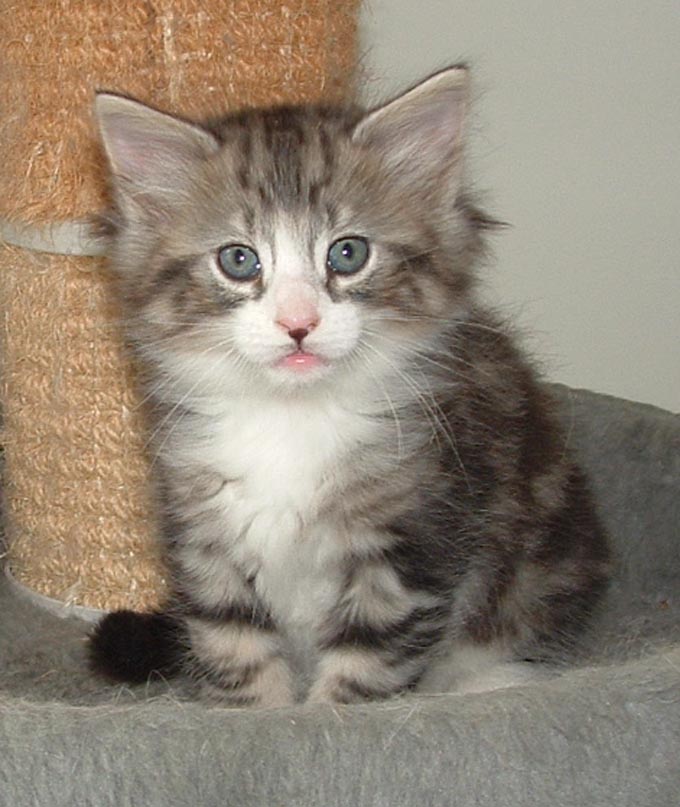 Sverre, blotched tabby silver with white, male, stays with us.
---
Return to Buens homepage