---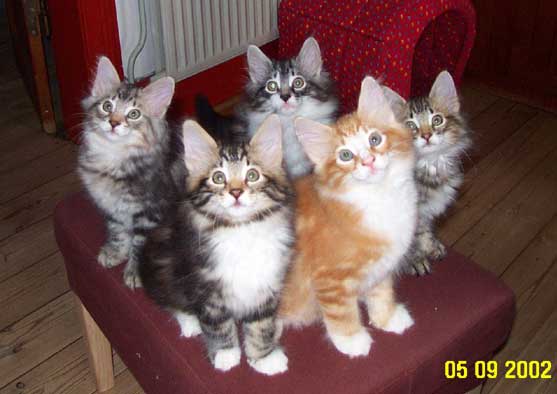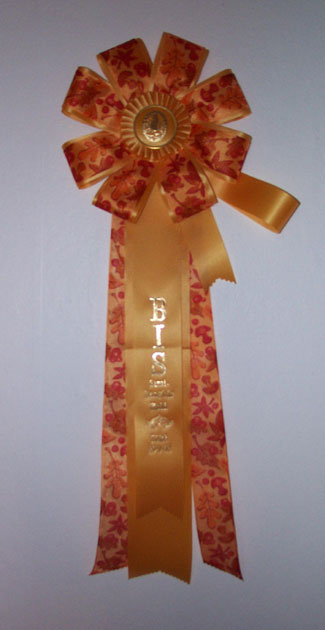 Buens H-litter aged 10 weeks. At Racekattens international show in Sorø 29. Sept. 2002 our H-litter was BEST IN SHOW in front of 5 other semilonghair litters.
The H-litter 3 Weeks Old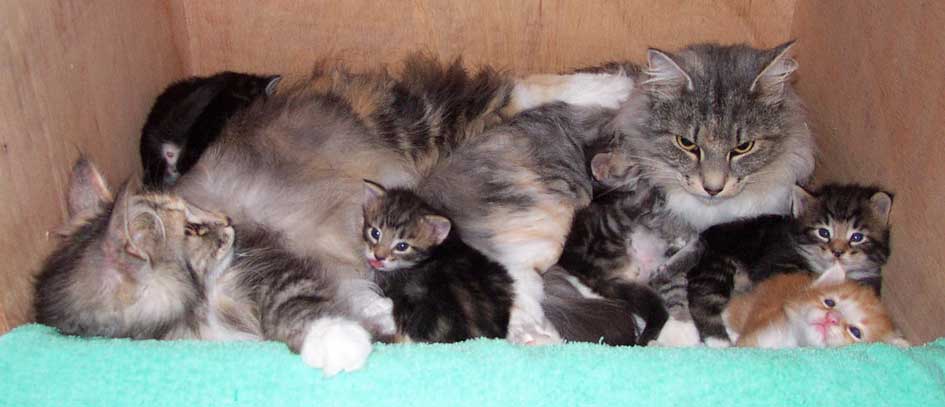 The H-litter aged 3 weeks with mother and grandmother. From left Brynhilde, Hjalmar (behind her back), Hedvig, Halfdan (with his nose in Avedines frill), Avedine, Heimdal (in front), and Hekla.
The H-litter 4 Weeks Old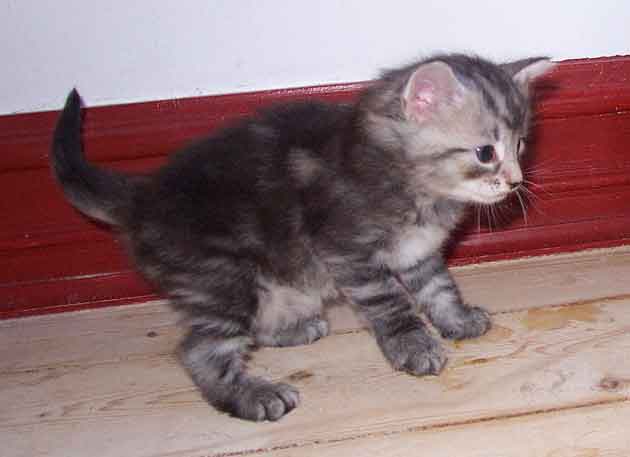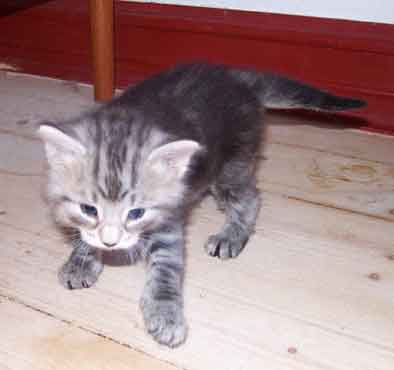 Halfdan is black silver blotched tabby. An active boy.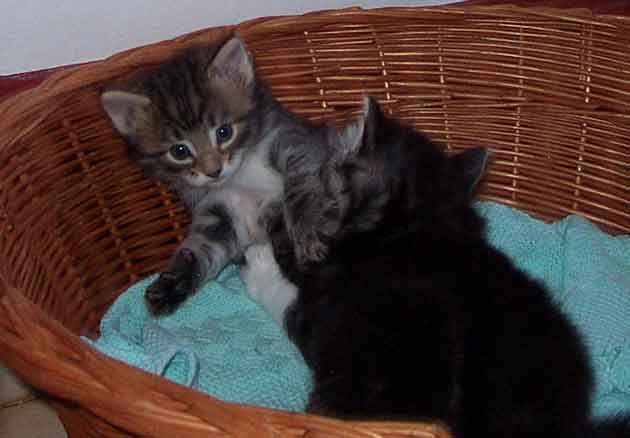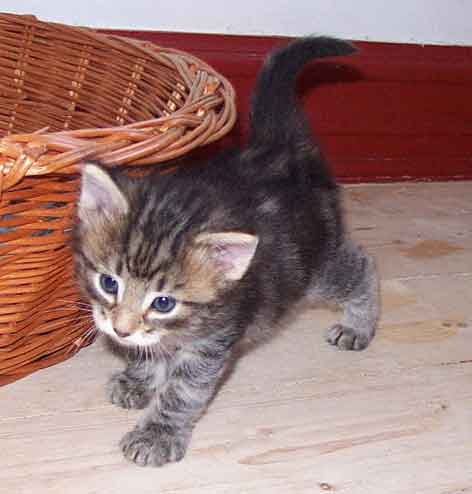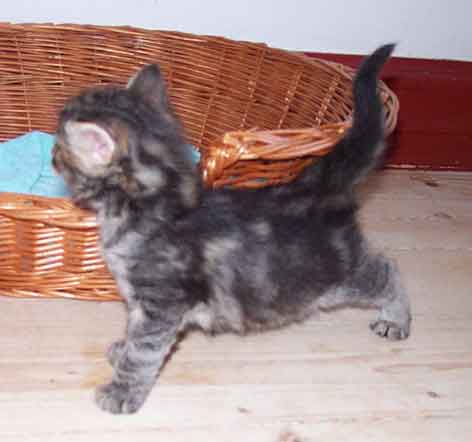 Hedvig is black blotched tabby with plenty brown rufism. Here she is in fight with Hjalmar.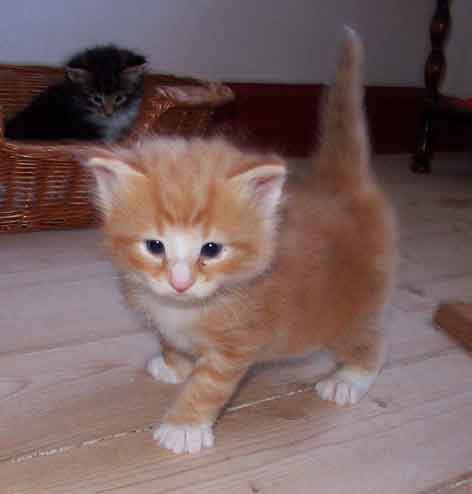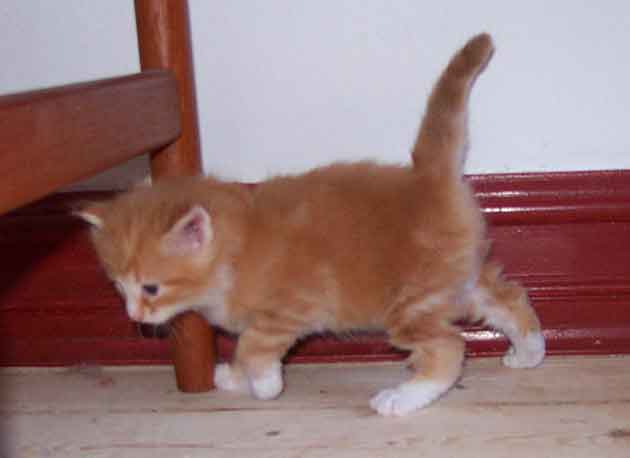 Heimdal is a big red teddybear. Blotched tabby with white paws.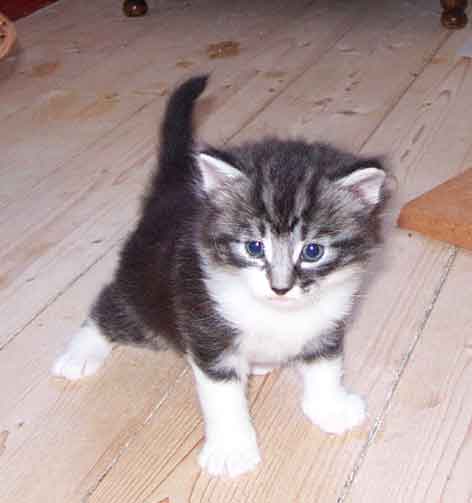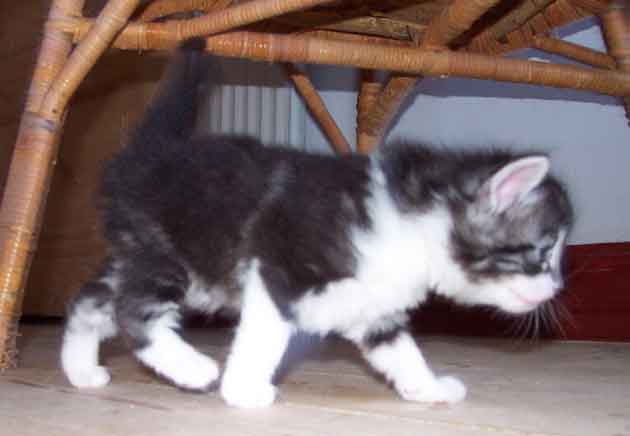 Hjalmar seems to have inherited his father's size and his mother's willpower. Black silver (?) blotched tabby with white.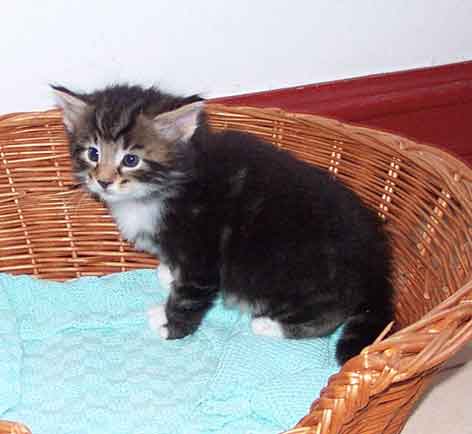 Hekla is still the largest kitten in the litter. Black blotched tabby with white paws.
---
Return to Buens homepage.