The C-litter
---
The C-litter was born on the 21. June1999. The sire is CH Catline Tristan and the dam is EC Buens Avedine.
There are 6 kittens in the C-litter:
2 red males, 2 black/black & white females, and 2 tortie females.
All are sold.
On the following pictures the kittens are 6 days old.
See more pictures of the kittens 5 1/2 weeks old.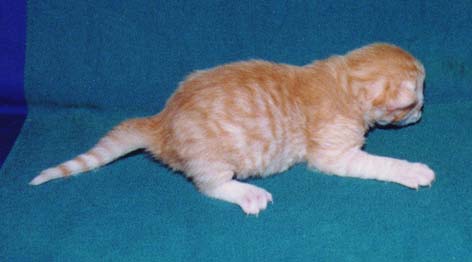 Buens Cimber. Red silver tigertabby. Maybe with a white belly. The largest in the litter.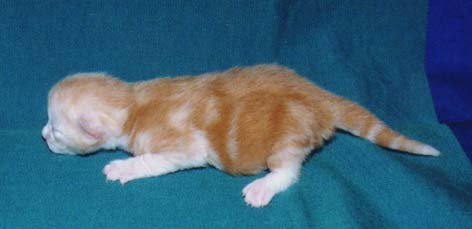 Buens Clement. Red silver blotchedtabby with white paws and belly. An eager explorer of the world around him.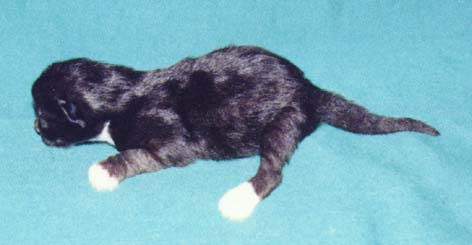 Buens Clara. Blacksmoke with white. Firstborn and smallest. The naughtiest female.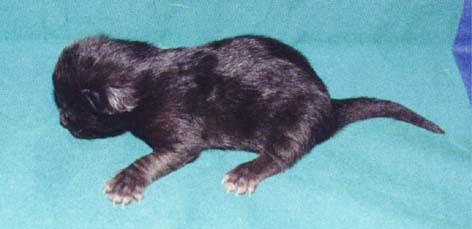 Buens Carmen. Blacksmoke. With a calm temper.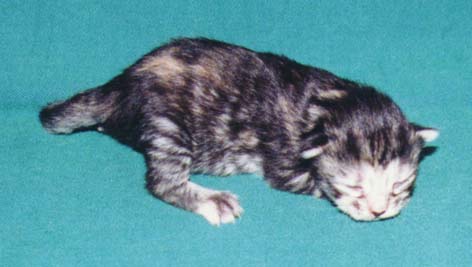 Buens Cebra. Silver tortie tigertabby. Maybe with a white belly. Tall legged girl..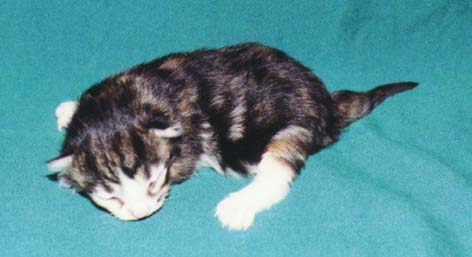 Buens Catwyn. Tortie blotched tabby with white. Most likely the one without silver. Pretty colours.
---
Back to Buens homepage.