EC Buens Avedine
---
Avedine was a cautious cat. When we moved out to the forest she caught many mice.
She performed well at shows. One judge called her "a very race typical NFO". She had great guard hairs and an impressive sweeping tail.
She was put to sleep at the age of 13 years when she har recurrent tumors in the mamarry glands .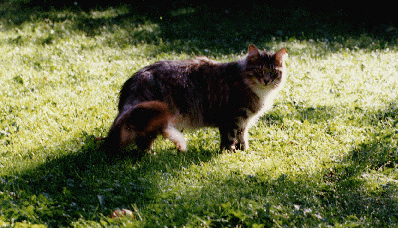 Young Avedine in summercoat 1997.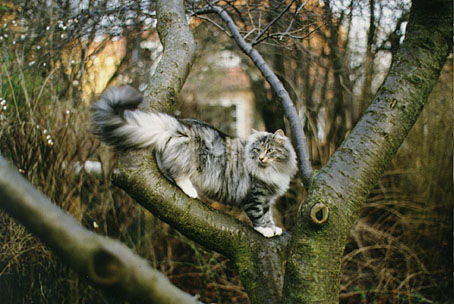 A more mature Avedine in full wintercoat January 1998. A great frill around her neck and a thick, sweeping tail. Notice her mix of colours - black, brown, red, silver and white - that blends with the colours of a winter forest. She looks wild but is quite gentle.
---
Back to Buens homepage.