---
The E-litter 6-7 weeks old

The E-litter. From left Embla, Eirik, Egil, and Elmer. The litter appeared at the show in Langeskov 6. May 2001 and were BEST IN SHOW.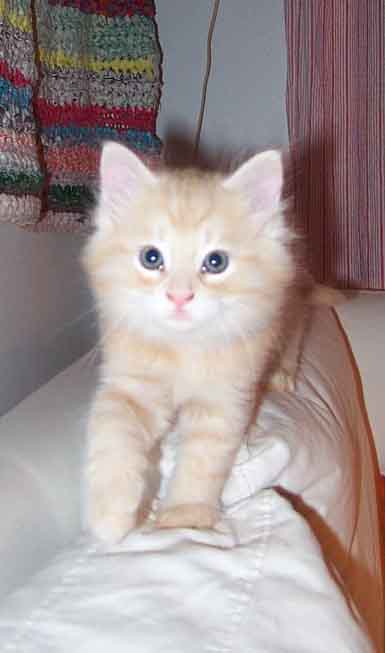 Eirik. Red silver mackereltabby. "Red Eric". A big boy named after the legendary viking who discovered Greenland.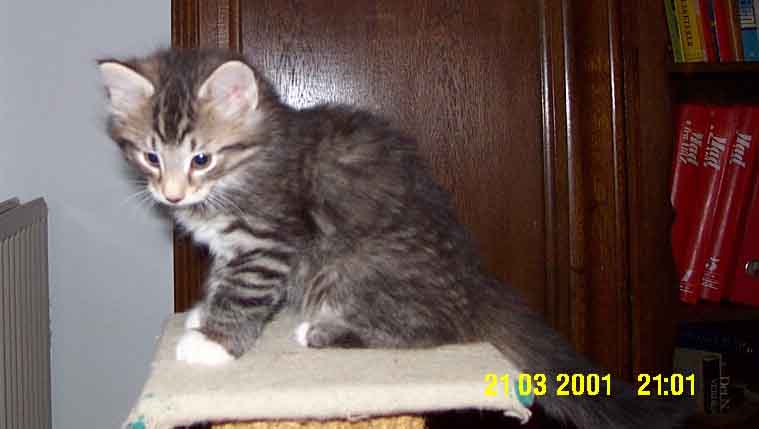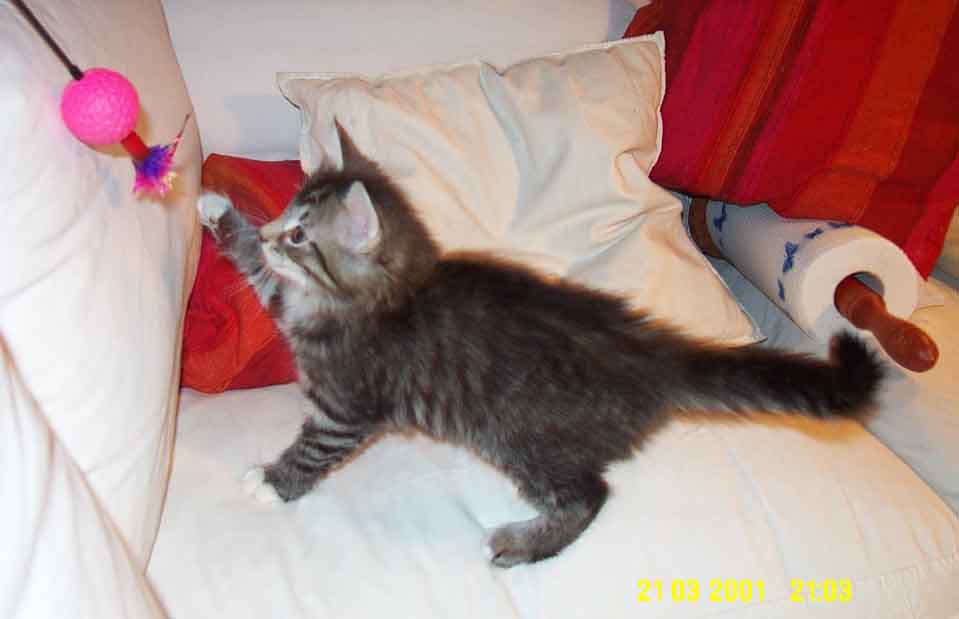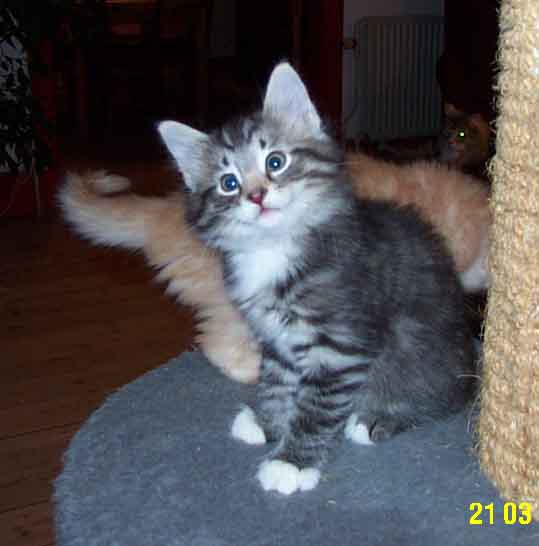 Egil. Black/brown silver mackereltabby with white gloves and chest. "Egil Skallagrimson".
Elmer. Red mackereltabby. White nose and chest. Not silver.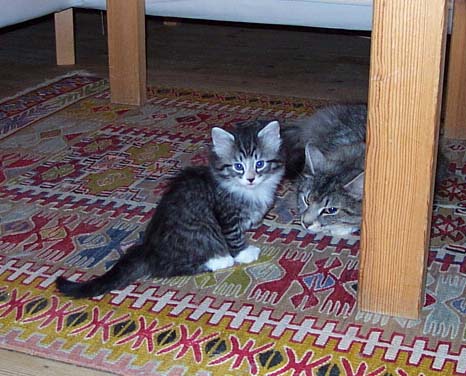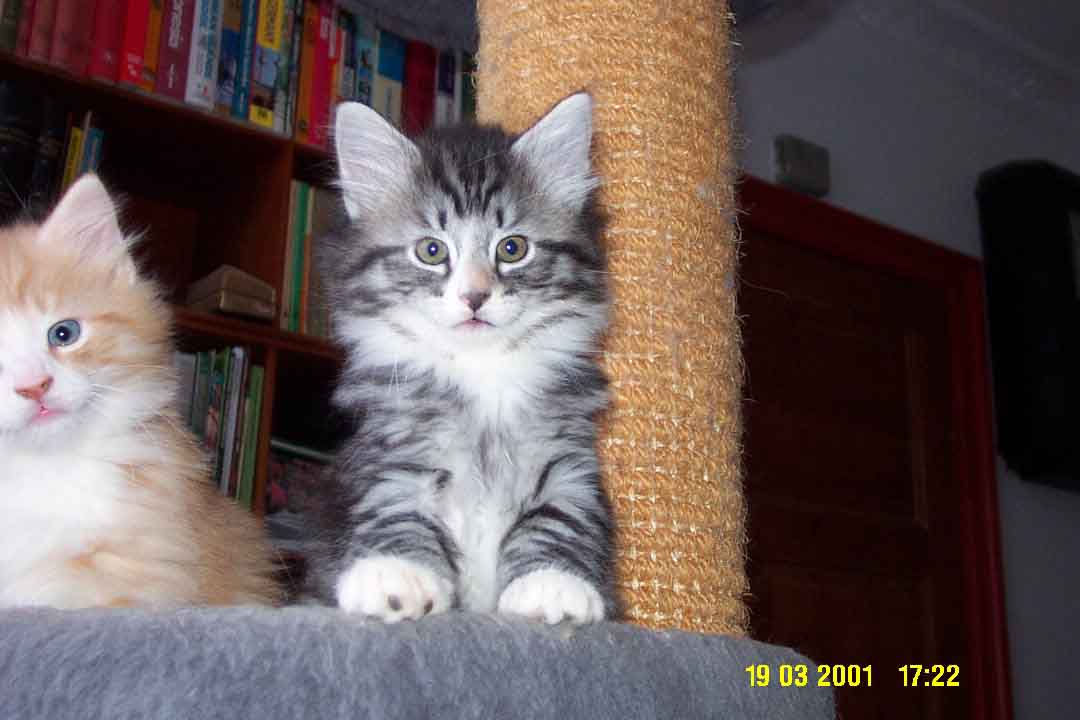 Embla. Black silver mackereltabby with white socks and chest.
---
Back to Buens homepage.