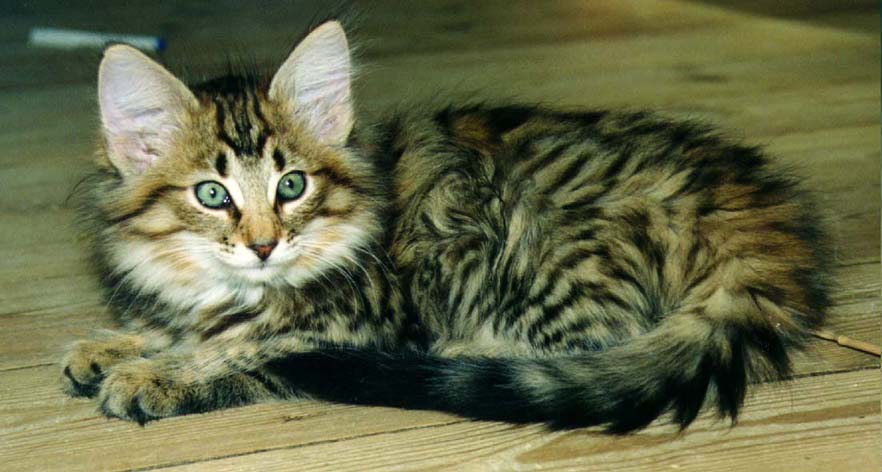 Buens Dylan was born May 24th 2000. He is brown mackerel tabby. A remarkable deep brown. He had a fine size as kitten
(2150 gram at 14 1/2 weeks). He has documented show talent. At his first show in Kolding, Sept. 3rd, he was nominated for best-in-show
(beating 4 other good kittens). The judges had positive remarks on coat, colour, size, and profile. At same show his litter was best SLH-litter.
He is a cautious cat. He will engage in wild play, but only when he thinks it is safe. At the show he had a calm temper accepting the many
times he had to be taken out of the cage for display.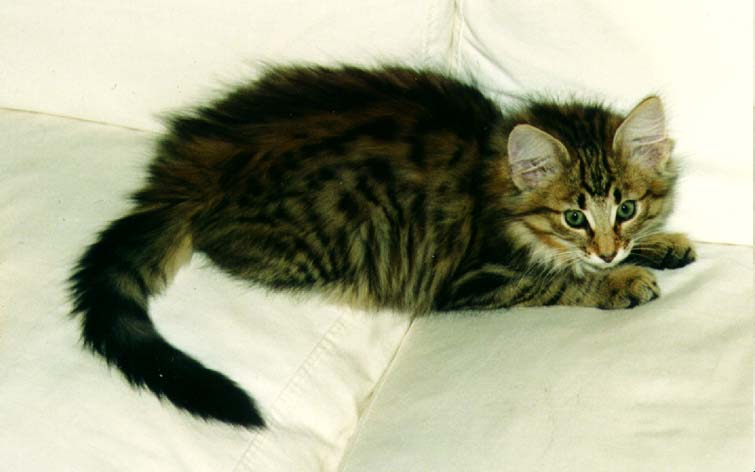 Dylan has inherited the rufism from both his father and mother. The coat is super, the tail is ok.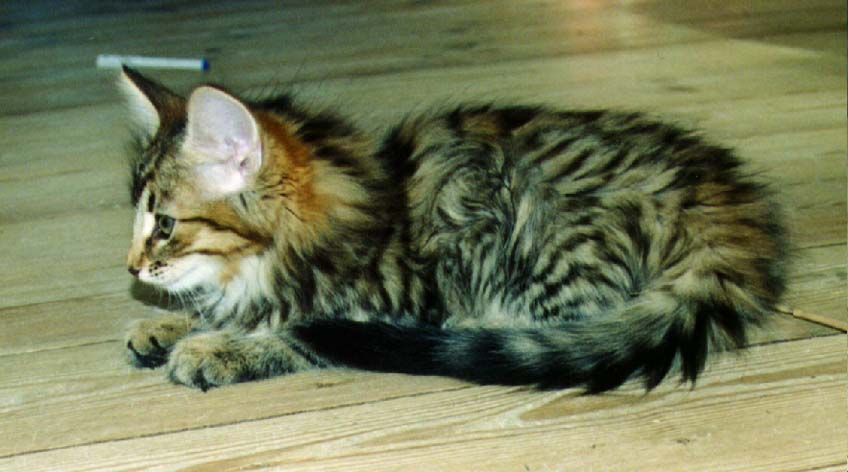 A perfect profile.