EC Buens Brynhilde
---
Brynhilde behaves more like her grandmother Frida (and her other grandmother Mimi, we are told) than like her mother Avedine. She has a great sense of independence.
As a kitten, she performed well at shows.
She was on the top-10 list of Danish NFO kittens in 1999.
She was no. 3 on Norsk Skovkatterings top 10 list for 2001.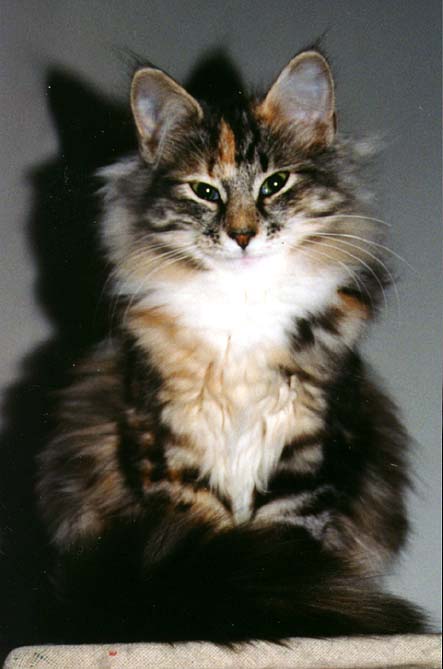 Brynhilde: "This is my world!"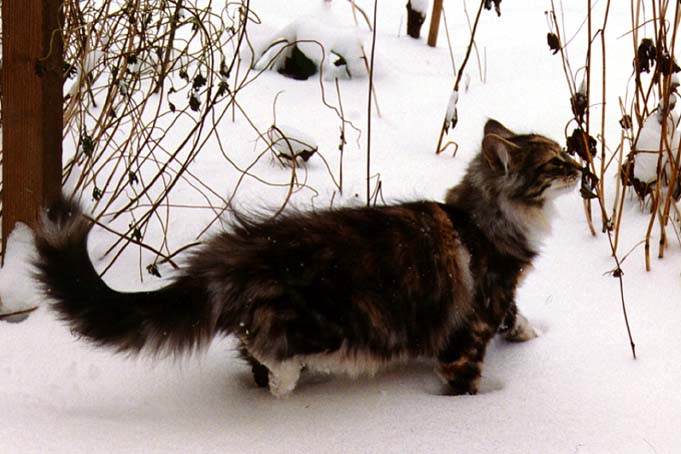 Young Brynhilde checks the snow-covered vegetation for scent marks. Could this be a letter from an admirer?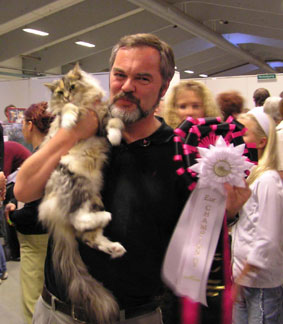 Brynhilde became FIFe European Champion at the World Show in Copenhagen 1.-2. November 2003.
---
Back to Buens homepage.