Here are the kittens at day 18.
---
Boltar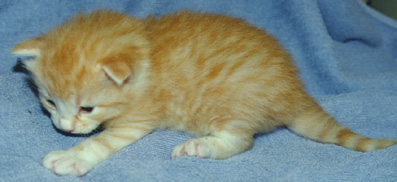 Big, red-tabby and white male. Was nominated for best in show on his first show.
---
Brynhilde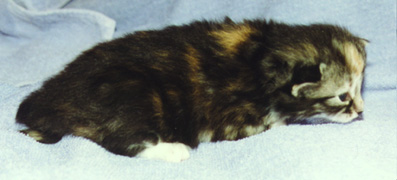 Long-haired, silver-tortie and white girl. Gained a BOX - best semilonghaired female kitten on her second show.
---
Bergliot

Long-haired, blue-silver blotched tabby and white girl.
---
Baldur
Blue, blotched-tabby and white male.
---
Back to Buens homepage.